Wooden shutters
Our traditionally-made spruce wood shutters, are flat-packed for a installation during renovation or
to be sealed in a concrete foundation. Also shutters and windows are mounted together in our
factory for easy fitting.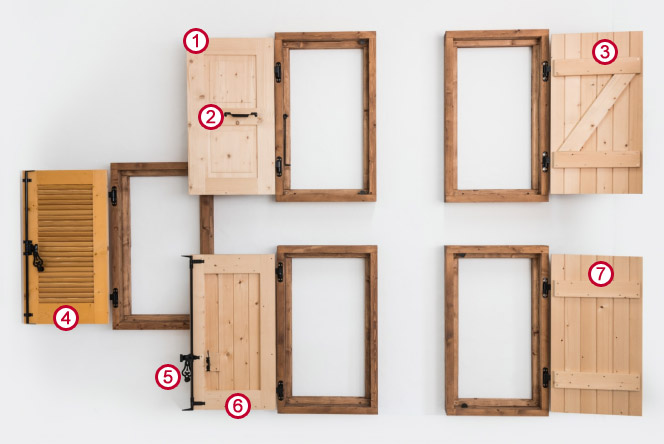 1 : Dauphinois shutter
2 : Hook and eye bolt
3 : Z shutter
4 : Persian shutter
5 : Cremone shutter bolt
6 : Frame shutter
7 : Shutter without ledge
Roller shutters
With or without boxes, our rolling shutters adapt to every type of openings.
7 year guarantee covering parts and labour.
Choice of colour shades